● WARNING ●
FOR PROPER MAINTENANCE OF YOUR BATTERY THE FOLLOWING STEPS MUST BE FOLLOWED
1. Charge battery after every use. (10 –12 Hrs) NEVER EXCEED 14 Hrs.
2. Always remove battery from base while not in use or while charging.
THIS CADY IS EQUIPPED WITH LEAD ACID BATTERIES. IT IS IMPORTANT TO KEEP THESE BATTERIES FULLY CHARGED BETWEEN USES.
Assembly:
Insert wheels onto axle and align the teeth on the wheel to the those on the axle. Push in firmly, you should hear them lock in.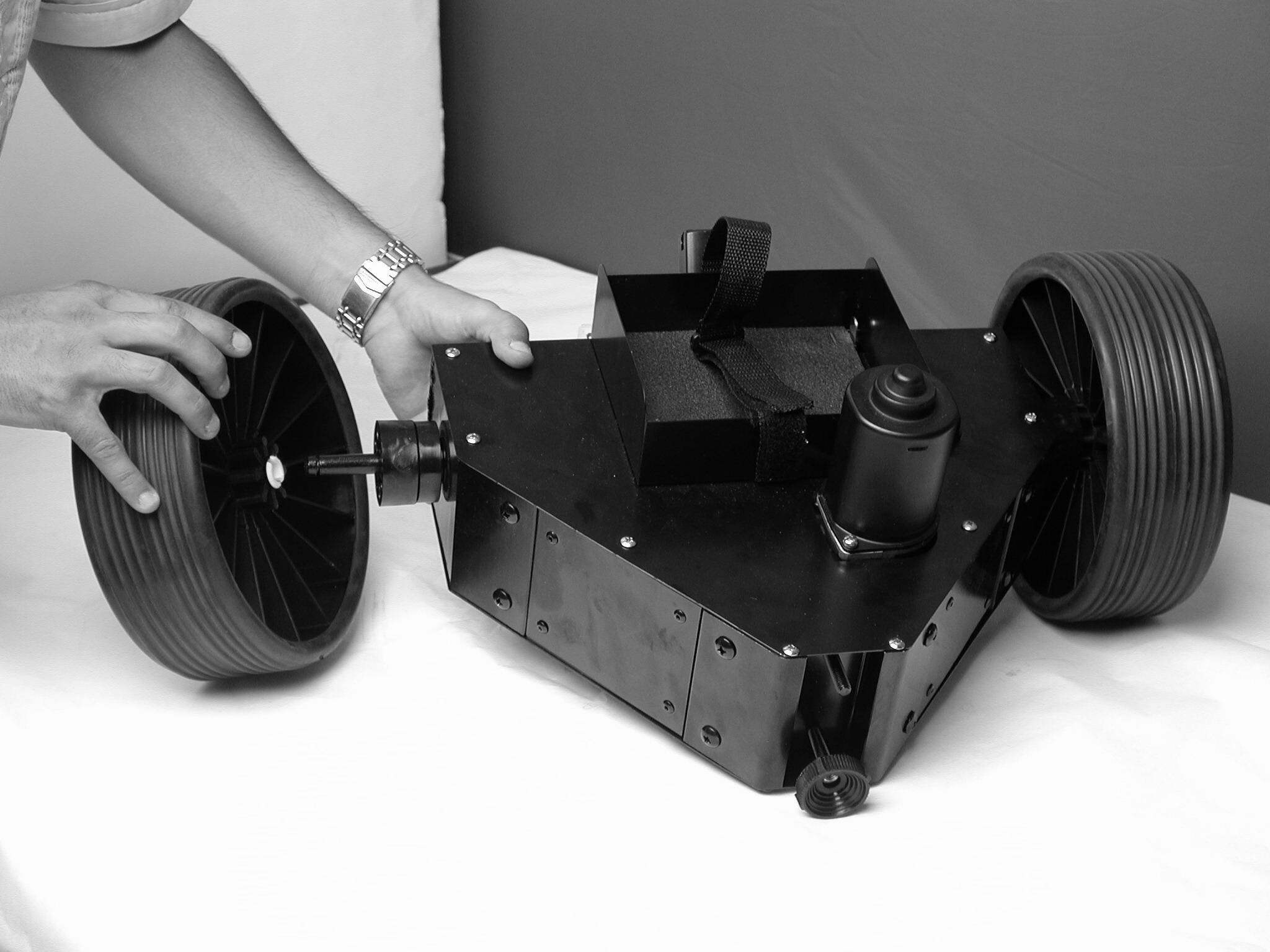 Unscrew the knob located on the front of your caddy. There is a spare knob located on the score card holder of your Caddy.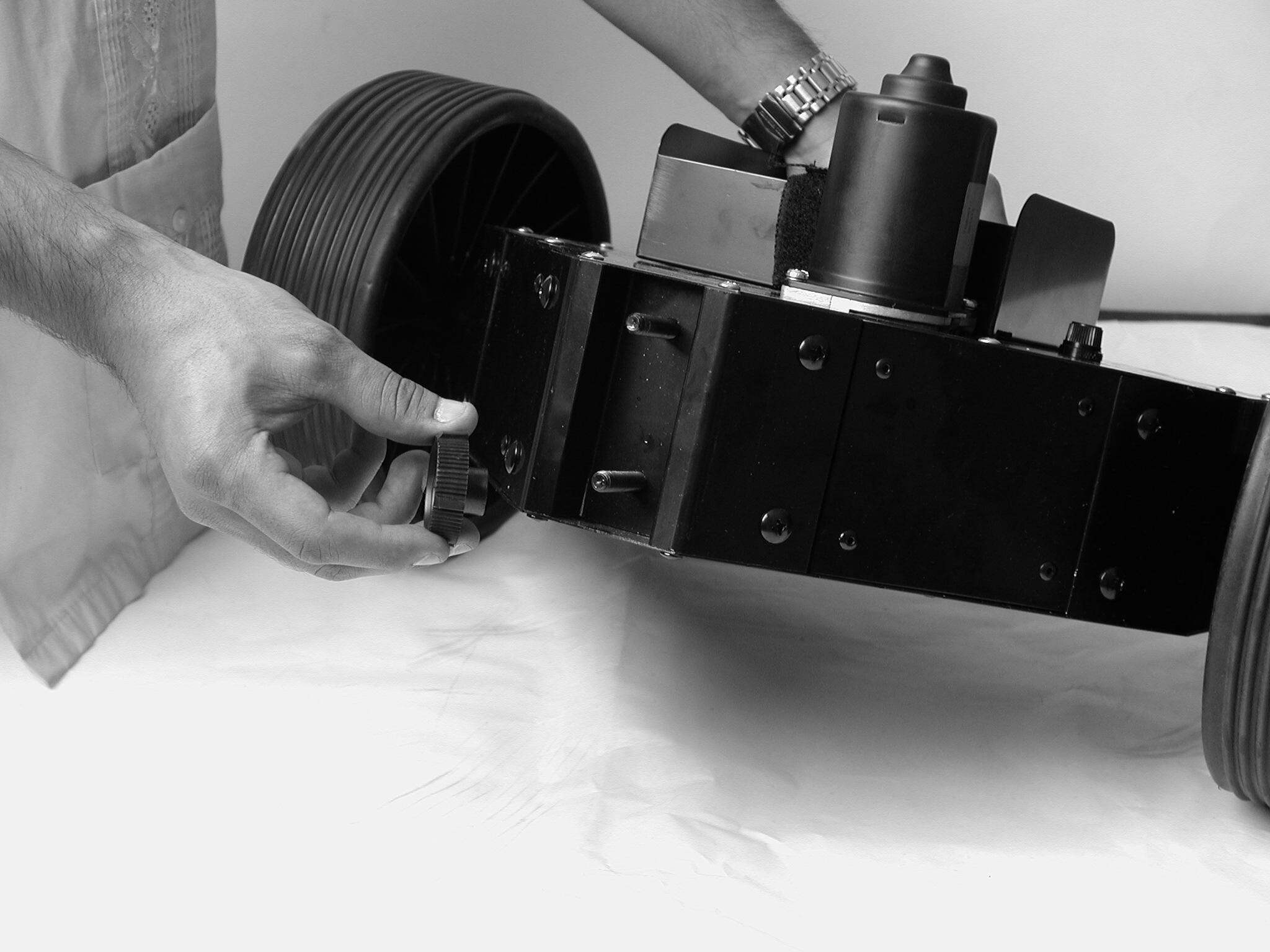 Align holes on lower arm with screws on the base. Re-insert knob on and hand tighten.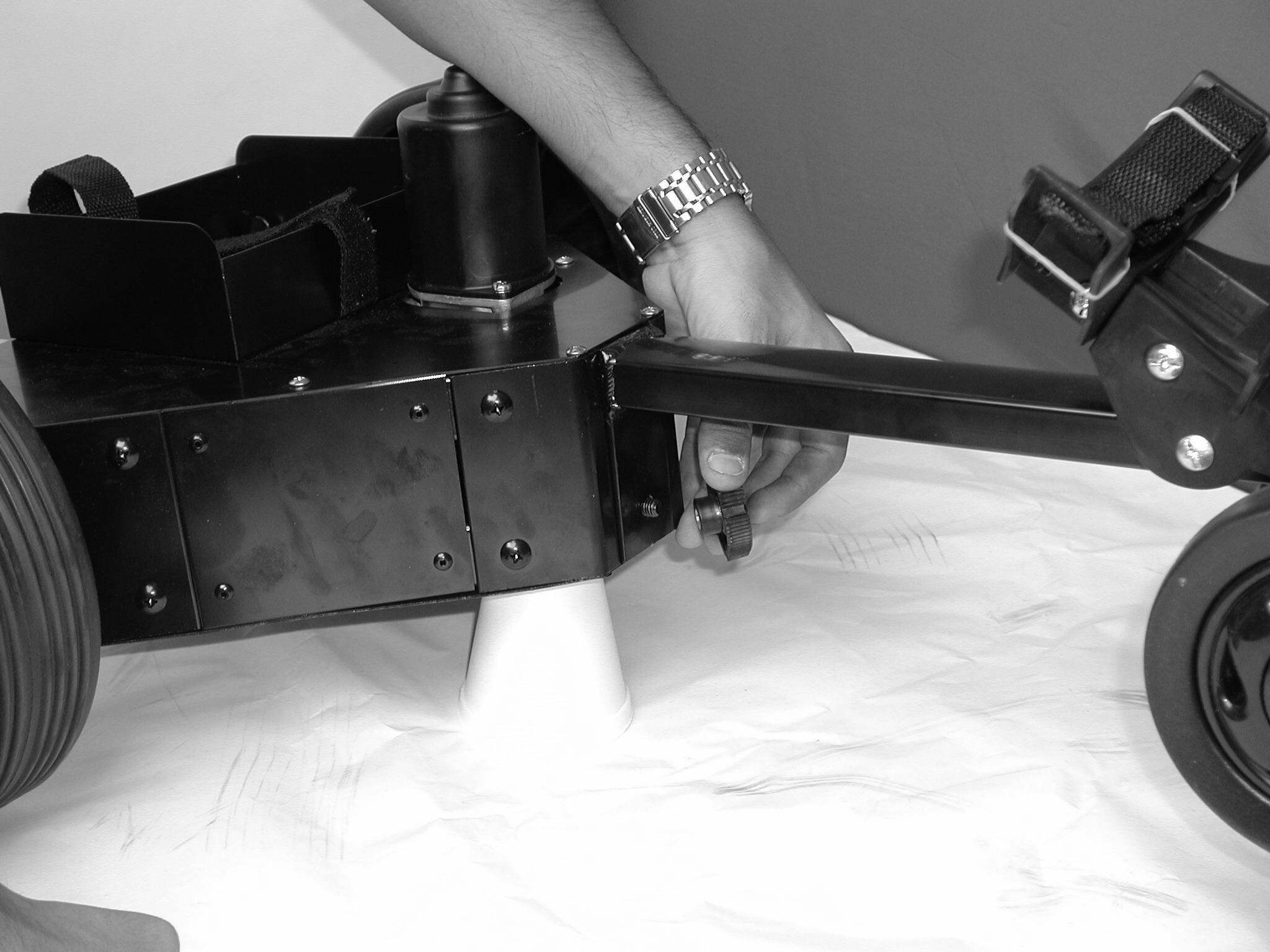 Your Caddy should now resemble this picture. It there are any discrepancies, review previous steps.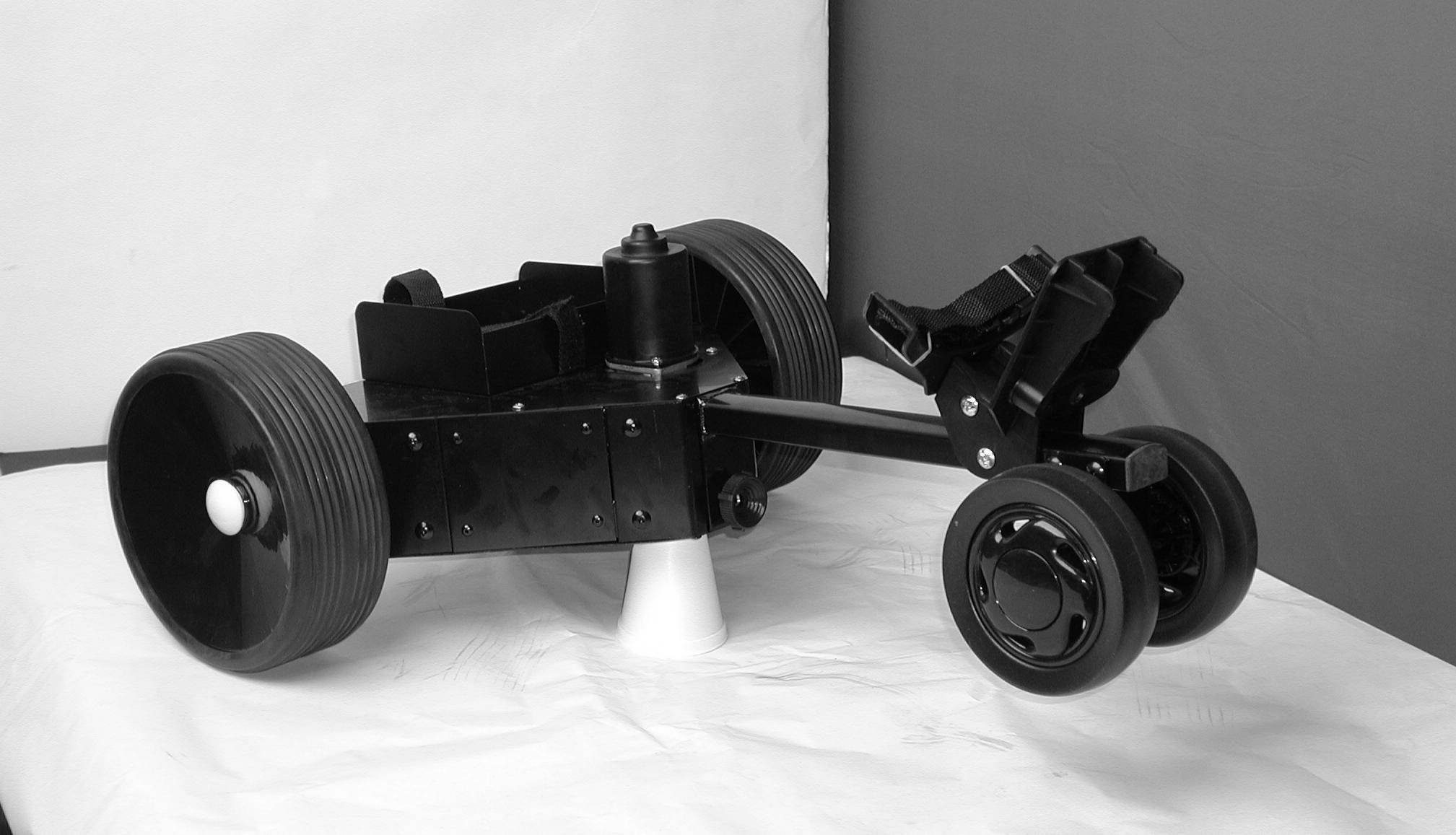 Insert upper arm onto base. Verify push pin has locked in place.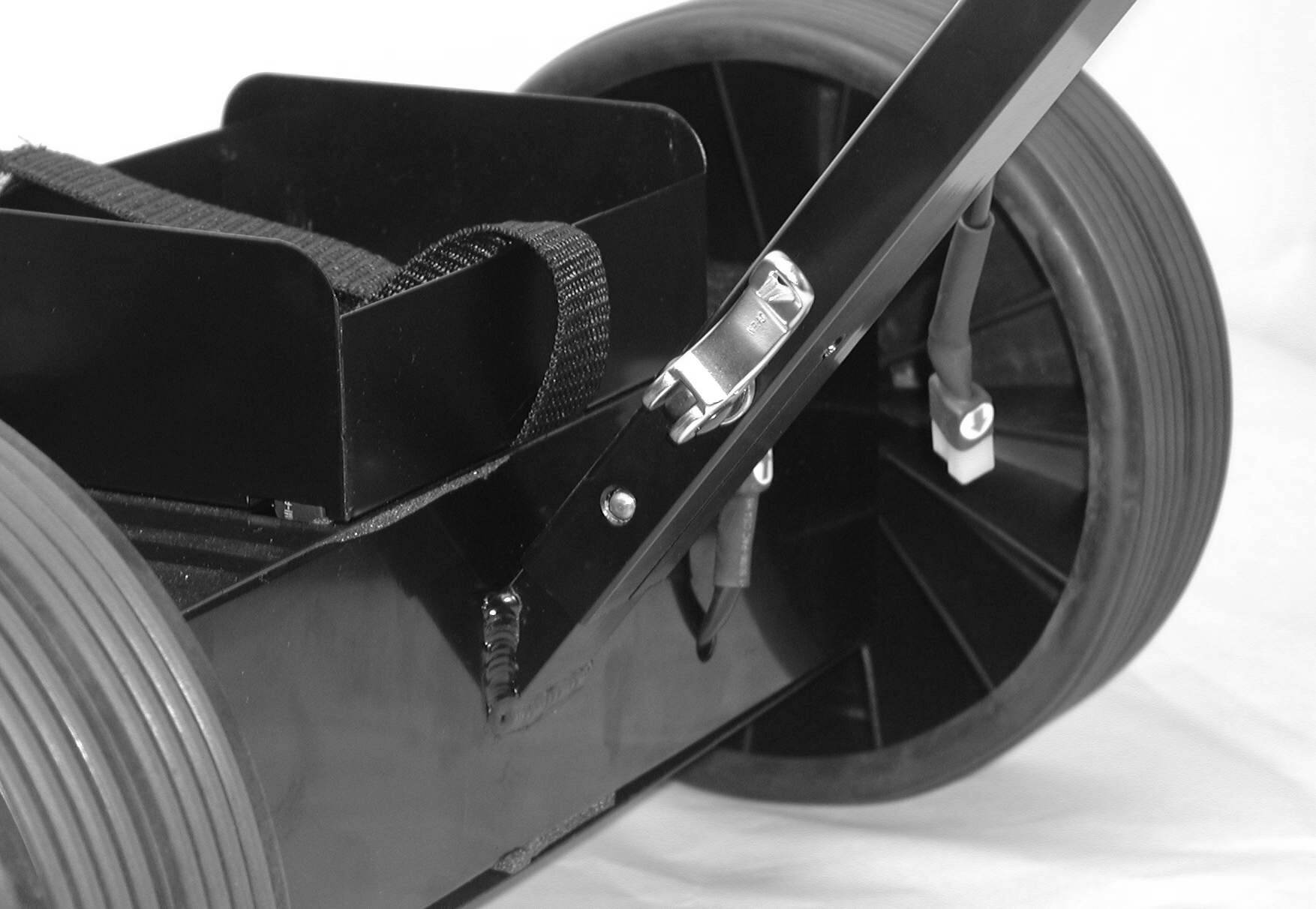 Tighten quick release lever.
Important: This lever must always be locked and tight to obtain proper
sturdiness.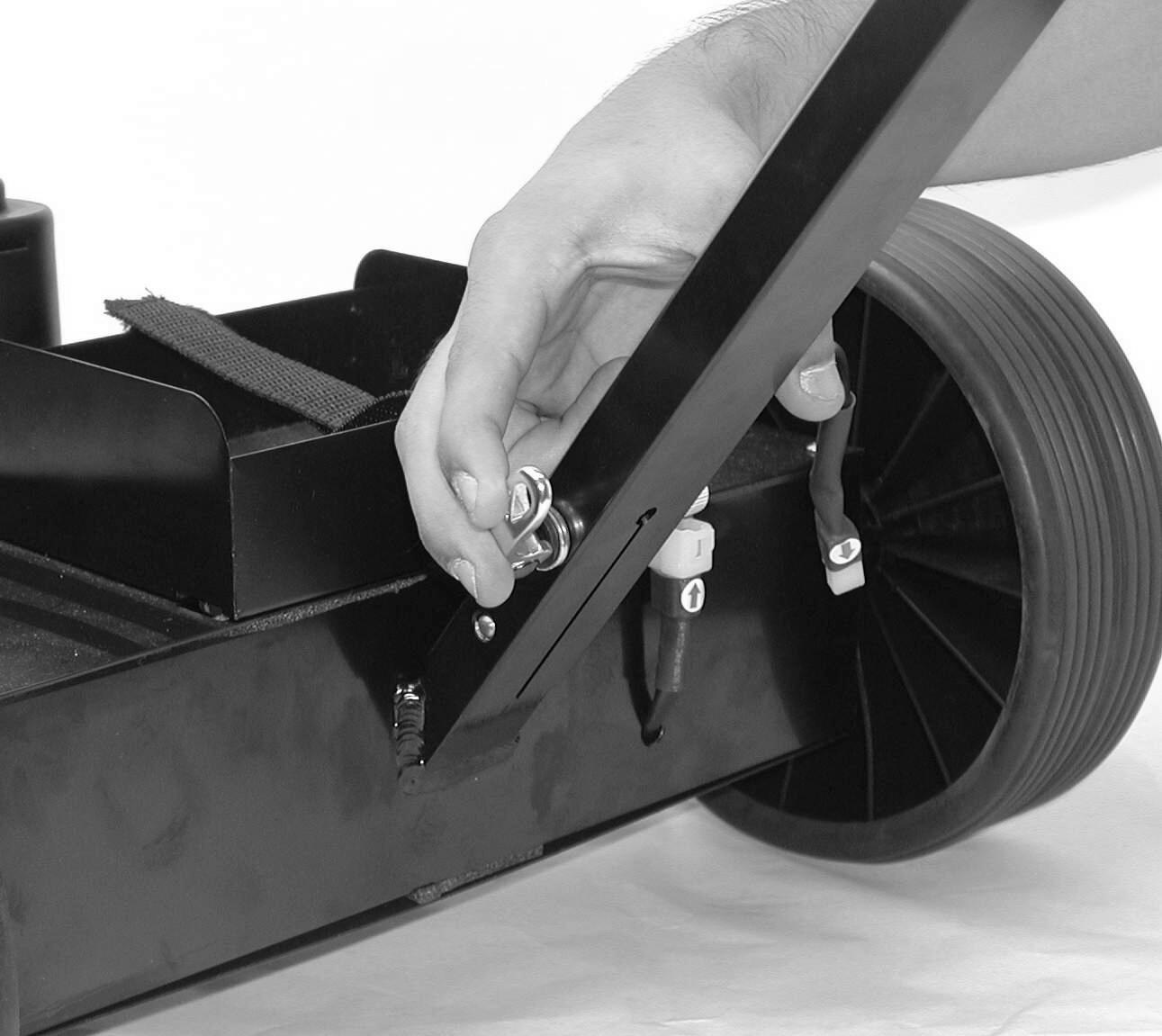 Clip in power cord from upper are to base unit. Observe that arrows line up.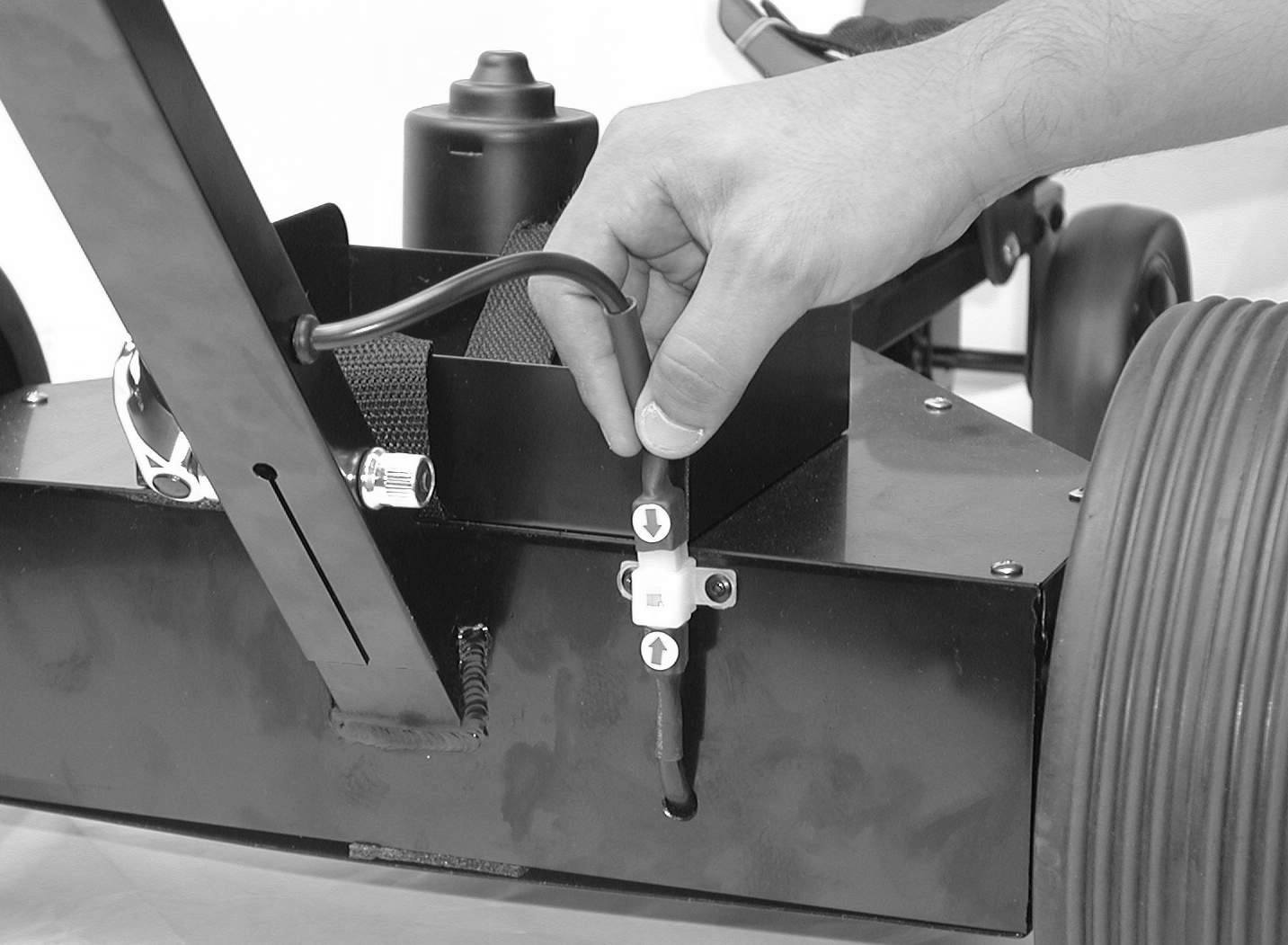 Turn power knob to the off position. Place battery in tray. Arrows should be pointing in the same direction. (Battery will only fit in one direction.) Strap battery using existing Velcro strap.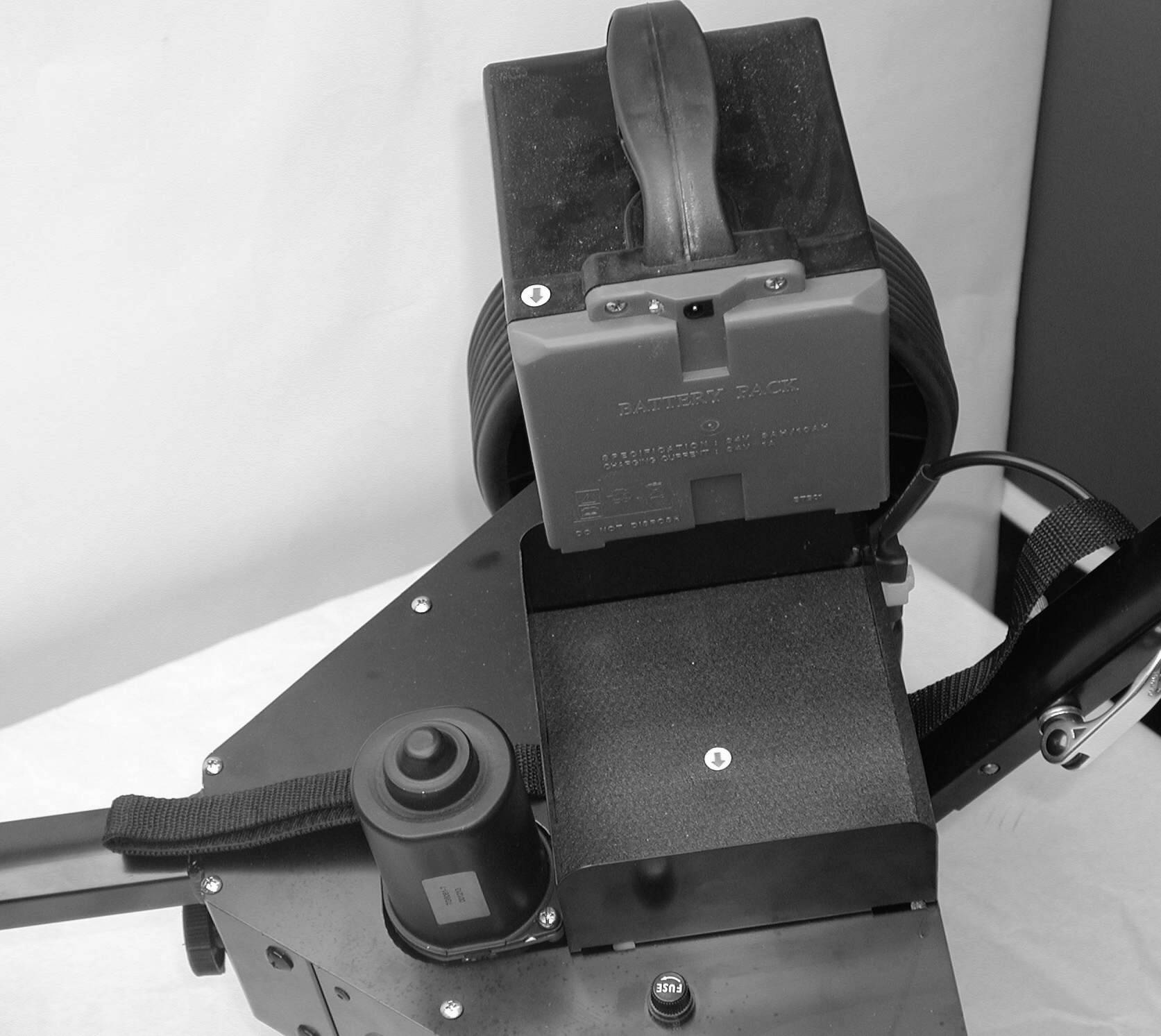 You are now ready to use your Caddy. Just turn the on power to desired speed and go.
Note: Always turn power off before
releasing handle.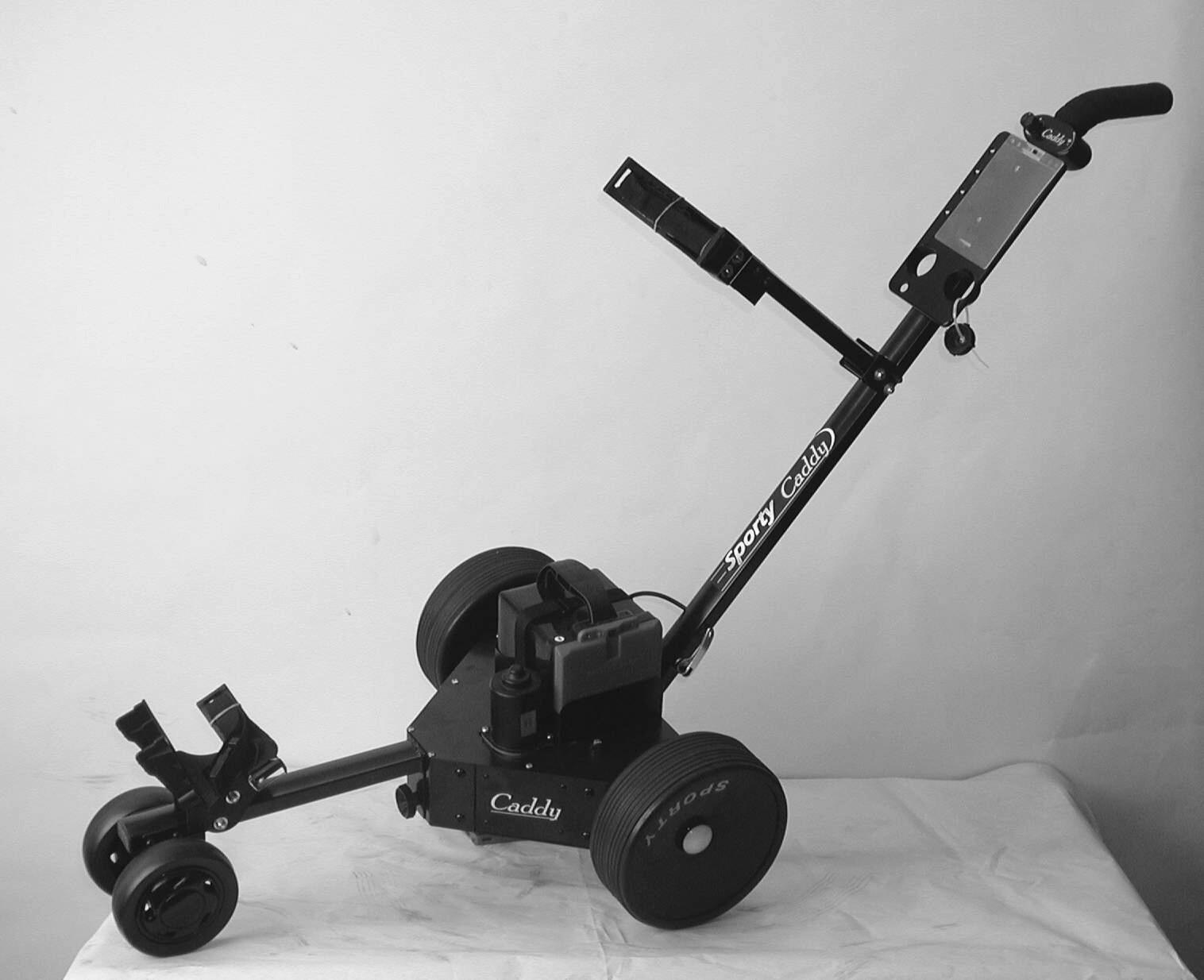 Trouble Shooting:
Problem: Will not run or runs slow.
Solution: Make sure your battery is fully charged.
Check fuse located next to the battery, if blown replace. (use only 15 amp. fuse)
Problem: Battery charged, but will not run.
Solution: Make sure the wire from the upper arm to the base is properly connected.
**If problems persist, contact us at (800) 221-6655 for
further help or instructions.**